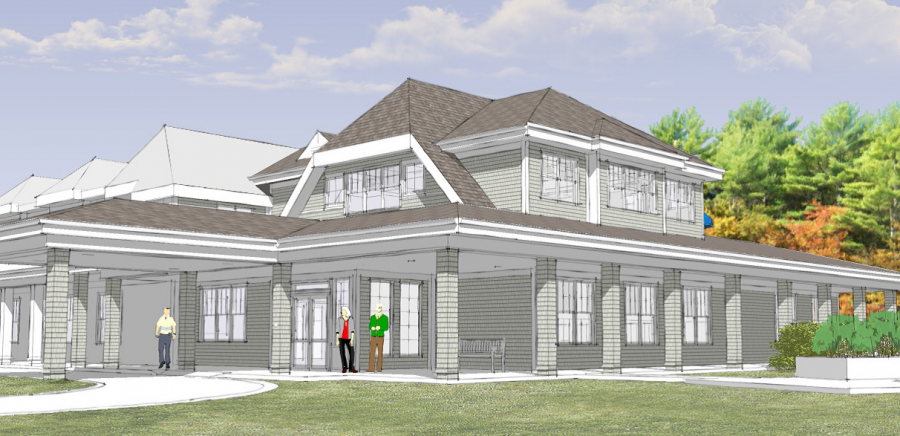 (Rendering courtesy of Steffian Bradley Architects, Boston- MA)
Duxbury, MA Nadeau Corporation Construction Development and Engineering has been awarded the construction contract for the Duxbury Senior Center expansion project on 10 Mayflower St.
This $2.8 million project was designed by Steffian Bradley Architects.
According to town authorities, Duxbury had 2,300 residents 60 and older in 2000, according to census numbers. In 2010, the number had grown to 3,530, and it is expected to reach 5,550 by 2020.
The senior center consists of 11,480 s/f for operations. The expansion consists of renovating 1,530 s/f to existing west side of ground floor, adding a new 1,800 s/f ground floor addition to west side of building, a new 1,180 s/f 2nd floor classroom addition to existing second floor, and a new 1,000 s/f second floor exterior deck.
Nadeau's project manager, Mike Barlow will be heading up the construction effort which is set to break ground late April.
This two-story addition will provide much needed additional exercise, meeting, and classroom space. The new spaces will be used for the lifelong learning program, fitness classes, other health and education programs, and the social day care program for people with early-stage Alzheimer's disease.